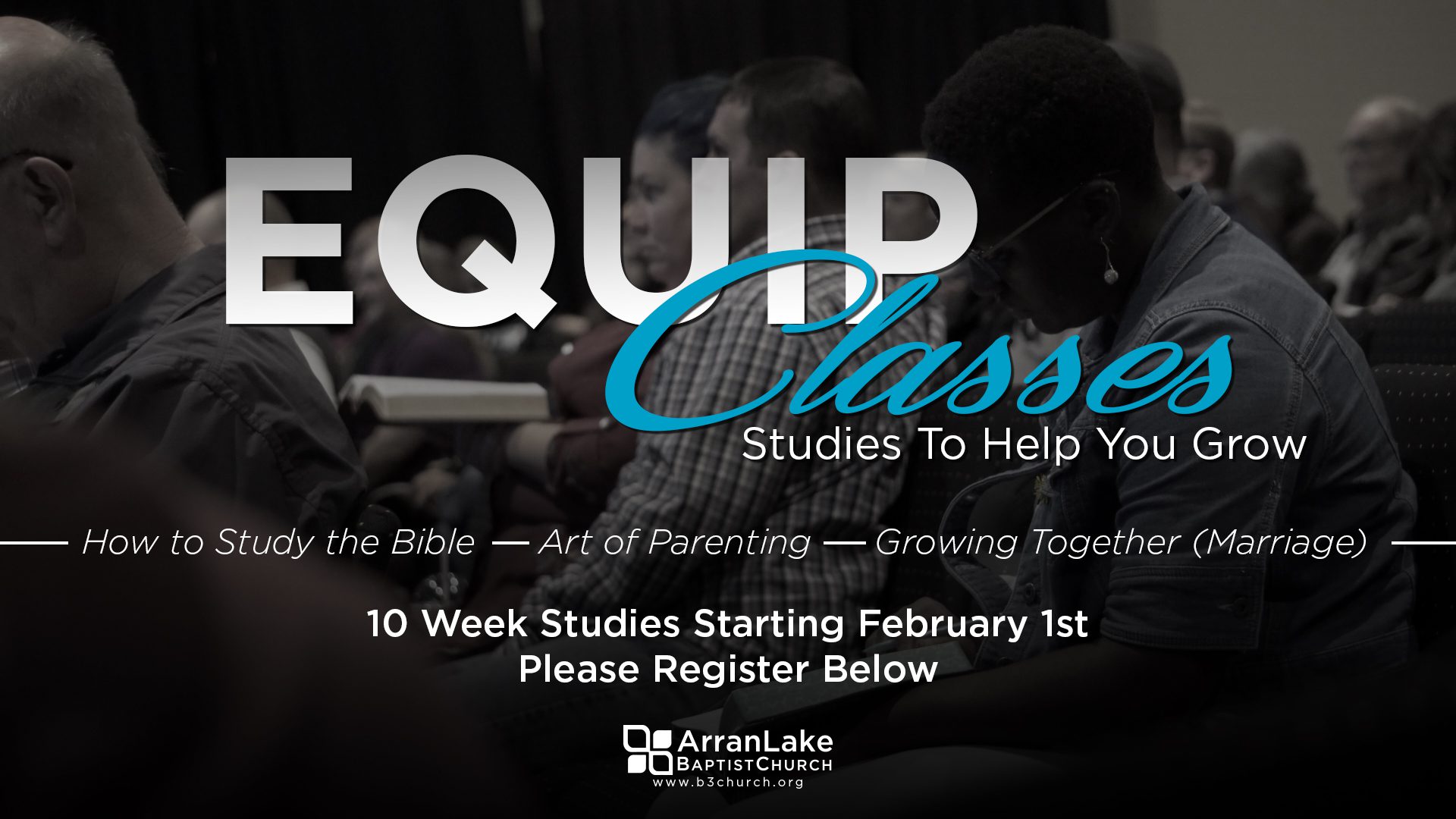 Equip Classes are 10 week classes starting February 1, 2023 every Wednesday 6pm – 7pm
Art of Parenting
Leader: Heather Bobbey
Art of Parenting is a video-based study designed to help parents find new ways to integrate faith into everyday parenting moments and create an environment where moms and dads can shoulder burdens together, celebrate breakthroughs, and relate to one another's day-to-day parenting journey.
How to Study the Bible
Leader: Pastor Andrew Clark
How to Study the Bible is designed to give a practical five-step framework for understanding how to read and study God's Word better. Participants will learn valuable skills in reading the Bible carefully and understanding the importance of historical and cultural contexts, as well as practical tips on reading and studying the different genres in the Bible.
Growing Together (Marriage)
Leaders: Brian and Audrey Hehl
Growing Together is a marriage study to help husbands and wives discover how they can grow together spiritually.