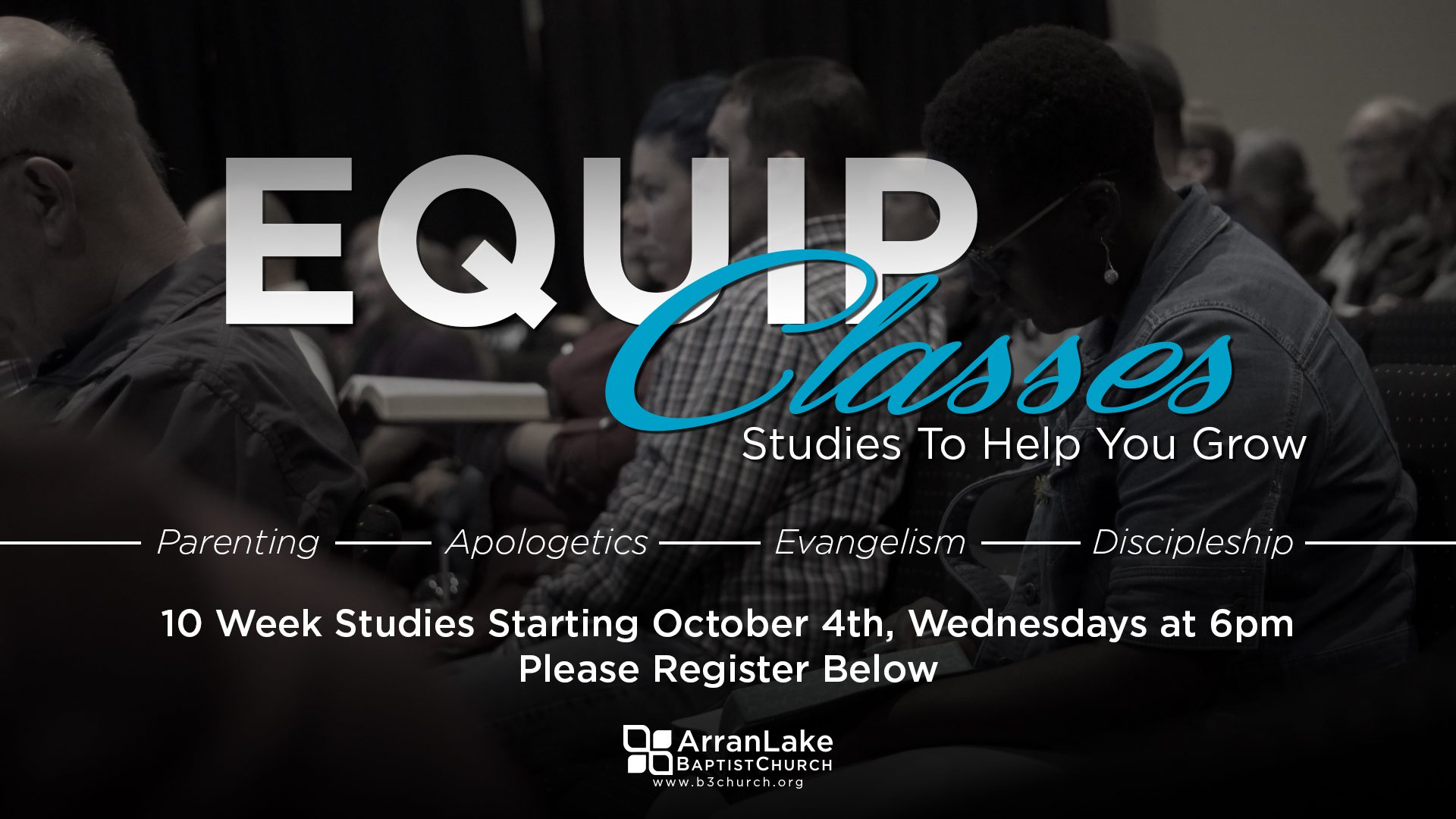 Equip Classes are 10 week classes starting October 4th, every Wednesday 6pm – 7pm
 All classes will be held in the main Sanctuary building on the first floor (on the same level as the Sanctuary). 
Sharing Jesus Without Freaking Out
Leader: Pastor Jeff
Room: 103
Evangelism doesn't have to be uncomfortable. You're under no pressure to prove anything. It really just amounts to having a conversation, and almost any context provides the opportunity for evangelism. This short-term study will help you to turn casual everyday conversations into gospel conversations.
Momma Bear Apologetics
Leader: Heather Bobby
Room: 104
Learn how to help your kids critically think through the complexities of cultural issues from a biblical perspective. This study will help you navigate your kids questions and prepare them to become committed Christ followers.
I'm Saved Now What?
Leaders: Bill Coleman
Room: 106
You have accepted Christ, have been baptized, so what is next? This study will equip you with foundational elements of being a disciple based on Jesus' relational method of disciple-making.
Reasons For Belief
Leaders: Ralph Plourde & Dylan Horlebein
Room: 107
How do we engage with others who believe different than us? This apologetics study will equip you with practical tools to help you engage others who do not believe in the Bible. The goal of this study is to help you defend the faith in a way that brings glory to Jesus, as well as helping to navigate difficult conversations into healthy gospel conversations.