The Main Event: All In Mens Conference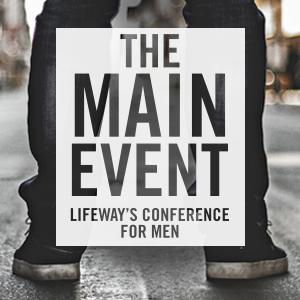 Click on the above picture to register
God is not looking for men who are deemed successful, impressive, or even good by the world's standards. He's looking for ordinary men who are willing to go all in. Are you willing to go all in for Christ?
Location: TD Convention Center Hotel: Holiday Inn Express
1 Exposition Drive 1036 Woodruff Rd.
Greenville, SC 29607 Greenville, SC 29607
Featured Speakers
:
Kurt Warner
: NFL Quarterback with an NFL record of (Super Bowl XXXIV Champion and MVP, Pro Bowl honors, and two-time NFL MVP, just to name a few).
Darryl Strawberry
: A legend by many who have been dazzled by the dynamics of his game, the power he possessed at the plate and the story of redemption that continues to bring hope to so many lives.
Rick Burgess:
The co-host of the nationally syndicated Rick and Bubba Show, heard across the nation on 70 plus radio stations and seen daily in over 100 markets via the Heartland Network.
Robby Gallaty:
Serves as the senior pastor of Long Hollow Baptist Church and founder/president of Replicate Ministries. Before coming to Christ, Robby battled a three-year drug addiction that ravaged his life. Through remembering the gospel and a powerful mentoring relationship with David Platt, Robby's life was transformed with a new passion for missions, expository preaching, and disciple-making.
Jeff Struecker: Enlisted in the US Army at age 18 and served for more than 22 years before retiring as a chaplain with the rank of Major. Jeff has been deployed to combat in Panama, Kuwait, Somalia, and many tours of duty in Afghanistan and Iraq. This includes being part of the Battle of Mogadishu, which is retold in the Hollywood blockbuster, Black Hawk Down. He holds many decorations and recognition for his military service including the Bronze Star Medal with "V" Device for valor.

Brodie Croyle: Played college football at The University of Alabama and went on to play with the Kansas City Chiefs in the NFL. He is currently the Executive Director of Big Oak Ranch, a Christian home for abused, neglected, orphaned and abandoned children.

Jack Barsky: Born as Albrecht Dittrich in 1949 in East Germany, joined the KGB, and after five years of training was sent to the United States as an undercover agent. Jack successfully integrated into American society and embarked on a career in information technology. Ten years after his entry into the US Jack severed his ties to the KGB, and nine years later was captured by the FBI. Having fully co-operated with US law enforcement, Jack and his family were allowed to stay in the United States. Jack's long search for a spiritual home lead him to receive Jesus Christ as his Lord and Savior and be baptized. He is the author of the book Deep Undercover.

Brad Stine: The most media covered Christian comedian in the country. He had an 8-page profile written about him and his comedy in the New Yorker magazine where he was referred to as God's Comic and was a regular live social commentator on Fox & Friends every Monday morning for six months.

Worship leader: Tim Timmons